Doctors
Neonatologist
Neonatologists manage and treat complex and high-risk health problems in newborns. Working in a hospital's special care nursery or neonatal intensive care unit (NICU), they may help deliver premature babies or babies with a life-limiting or complex diagnosis. They may also provide care to a pregnant woman before delivery in cases of prenatal diagnoses. Neonatologists work in teams with other doctors, such as pediatricians, pediatric cardiologists, and obstetricians.
Obstetric Hospitalist
Obstetric hospitalists are obstetricians who work in a hospital. In addition to caring for pregnant and laboring women, they may manage obstetric complications or emergencies and serve as support in surgeries. They provide coverage for private practice obstetricians and midwives, and care for pregnant patients who do not have an obstetrician. They also teach medical students and obstetric residents.
Pediatric Cardiologist
Pediatric cardiologists diagnose, manage, and treat heart issues in children. They can work in hospitals, university medical centers, and private practices. Fetal cardiologists, a specialized pediatric cardiologist, have extensive expertise in the diagnosis, management, and treatment of heart conditions in babies before and shortly after birth. Pediatric cardiologists work in teams with other doctors, such as pediatricians, pediatric heart surgeons, and neonatologists.
---
Nurses
Antepartum Nurse
Antepartum nurses are perinatal nurses who provides care to women hospitalized for high-risk or complicated pregnancies. They manage and treat hypertension, diabetes, preterm labor, multiple pregnancies, and complications due to a prenatal life-limiting diagnosis. An antepartum hospital stay can range from a few days to months.
Labor and Delivery Nurse
Labor and delivery nurses provide care to a pregnant woman through early labor, delivery, and the immediate postpartum period. In addition to monitoring mother and baby's vitals and checking for potential medical complications, they offer support through contractions, help the mother make labor and delivery choices, administer medications, and assist with delivery. After delivery, they help the mother and baby bond and begin breastfeeding.
Neonatal Nurse
Neonatal nurses are highly specialized nurses who work in neonatal intensive care units (NICUs) and provide care to premature and medically fragile babies. Those babies may include newborns as well as infants who have complex medical issues that require extended NICU stays. Neonatal nurses also teach parents how to navigate the NICU and care for their baby.
---
Nurse Practitioner
Nurse practitioners are nurses who obtained additional training at the graduate level to provide more advanced care. They can diagnose and treat patients, order and interpret tests, and prescribe medication. Depending on their specialty and practice location, nurse practitioners may work independently or under a physician's supervision. They can specialize in many areas of medicine, including family, midwifery, neonatal, pediatric, and women's health.
Pediatric Nurse
Pediatric nurses provide care to children from infancy through the teen years. Found in hospitals, private practices, and specialized units like the pediatric intensive care unit (PICU), they help families navigate routine and complex medical care. Pediatric nurses work closely with pediatricians and pediatric specialists, serving as support for these doctors and advocates for the patient and their family.
Obstetric Nurse
Obstetric nurses help doctors care for women before, during, and after pregnancy and delivery. They can work in hospitals as antepartum, labor and delivery, and postpartum nurses, or in doctors' offices and clinics. In addition to providing education on preconception and prenatal care, these specialized nurses help women understand the pregnancy experience, prepare for delivery, and properly care for themselves and their newborn through postpartum care, lactation support, and community resources.
---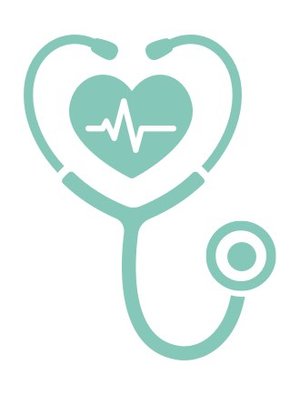 Perinatal Nurse
Perinatal nurses provide care to women and babies during pregnancy, birth, and postpartum. They can specialize in obstetric, antepartum, labor and delivery, postpartum, or neonatal intensive care unit (NICU) nursing. Whether they work in hospitals, clinics, births centers, primary care offices, or home settings, perinatal nurses partner with other specialists, such as obstetricians, perinatal nurse practitioners, midwives, and perinatologists.
Postpartum Nurse
Postpartum nurses provide care to a mother and her newborn baby, including during the event of a postpartum emergency. They also help a new mother adjust to motherhood by teaching her how to care for herself and her new baby. These specialized nurses also provide lactation support.
---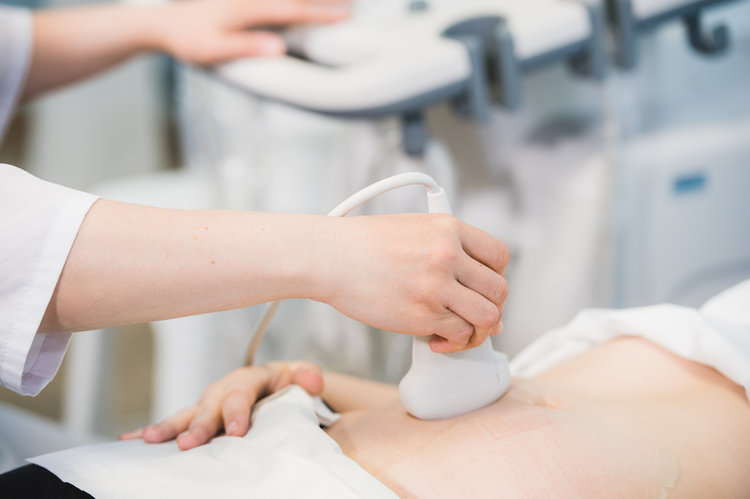 Medical Professionals
Sonographer
Sonographers capture and analyze images of anatomy through the use of an ultrasound. Obstetrical sonographers specialize in ultrasounds during pregnancy. They use abdominal ultrasounds to gather information about a mother's uterus, placenta, cervix, and amniotic fluid. These scans also provide information about an unborn baby's anatomy; gestational development, size, and weight; and estimated delivery date. Sonographers share the images and data with doctors, as they are prohibited from making a diagnosis or sharing diagnostic information with parents.
---
Specialized Care
Midwife
Midwives are trained to support, care, and advise women prior to pregnancy, during pregnancy, in labor and delivery, and in the postpartum period. They can also provide early care to newborns after delivery and support the parents and family through health education and community resources. A midwife's practice scope depends on education level and experience. A midwife may be a certified nurse-midwife (CNM), a certified midwife (CM), a certified professional midwife (CPM), or a lay midwife. Providing care independently or in partnership with obstetricians and other specialists, midwives can practice in birth centers, home births, hospitals, and private practices.
Perinatal Hospice
Perinatal hospice and palliative care focus on the quality of life of babies with a life-limiting condition and their families. Both types of specialized care provide comfort by treating and managing the condition's symptoms, but perinatal hospice is provided in the final stages of a baby's life. Hospice is about accepting, but not hastening or postponing, death. Perinatal hospice is family-centered, providing parents time to make memories with their baby prior to death. This care can be given in a patient's home or in a medical facility.

Perinatal Palliative Care
Perinatal hospice and palliative care focus on the quality of life of babies with a life-limiting condition and their families. Both types of specialized care provide comfort by treating and managing the condition's symptoms, but palliative care can begin at the moment of diagnosis as part of the care plan. In addition to addressing the baby's needs, palliative care addresses the family's emotional, social, logistical, and spiritual needs. This care can be provided by a team of doctors, nurses, specialists, social workers, psychologists, and chaplains.
---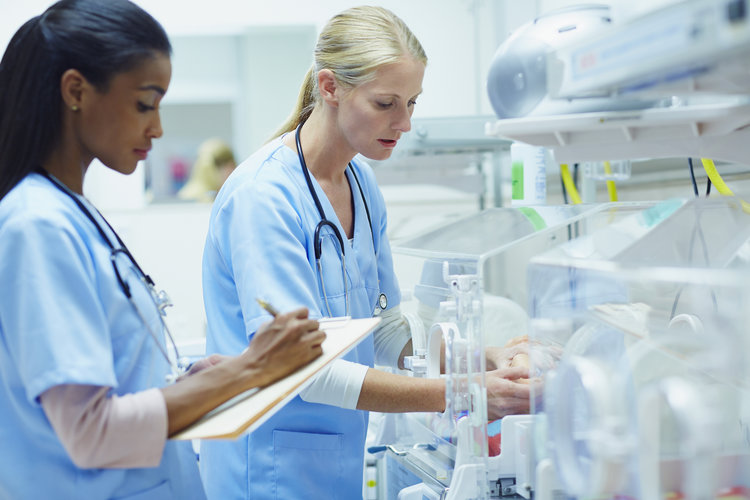 Resources
Perinatal Nurse Navigator
Perinatal nurse navigators help women navigate pregnancy and childbirth. They are trained to provide individualized care, particularly in high-risk pregnancies, prenatal diagnoses, and cases when a neonatal intensive care unit (NICU) stay is expected. These specialized nurses also help parents make important pregnancy decisions, understand complications with the pregnancy or baby, and plan for childbirth and life after delivery. As advocates for parents and the baby, they can attend appointments with the parents and help them access community resources.